Our budget
A message from the leader of our District Council, Cllr Tim Gwilliam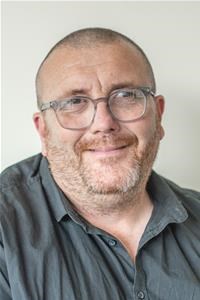 In December we launched our consultation asking for feedback on our proposed budget for the next financial year that starts in April. We have now agreed the budget for Forest of Dean District Council for the 2022/23 financial year.
It is simply a fact that in the past 10 years we have seen funding from the central Government decrease and there is a lot of uncertainty around whether we will lose more funding from the Government in the coming years. This, together with single year rather than multiple year financial settlements, makes it difficult to plan for the future. We may be looking at a significant financial hole to fill which would have a detrimental effect on the services we provide.
Also just as your household income is affected by rising inflation and increased service costs, so is ours here at the Council and when you take all that into account it is clear to see the financial pressures that we are facing. I'm also aware that those pressures are felt just as keenly in households throughout the Forest of Dean.
Of course we would all like to keep Council Tax at the same level or even reduce it. But we believe the services we provide are important to the community that we serve. Some of them are also statutory and the bottom line cost to us of delivering those services to you is increasing at the same time, as I said earlier, that we have seen funding from our Government fall in the last 10 years. All of this, while still only receiving 10p from every £1 of your Council Tax bill.
We try very hard as a Council to fill that financial gap by being innovative, by trying to deliver as close to the bottom line as possible and the whole Finance team work devilishly hard to ensure that we cut our cloth accordingly, that projects or investments bring a return to the Council or at least don't lose the Council money. It's the world we live in and we have to address the issues that face us. 
In order to continue to provide everything  we deliver for you and still maintain high standards we have been working hard to make savings.
Last year we were able to save over £569,000, and this year we are hoping to save over £240,000. This is made possible by increasing the efficiency of the services we provide, through the great work of our staff and by making positive changes such as reducing the amount of carbon sourced power our buildings are using – that alone will save us an estimated £50,000 a year.
We have now agreed a budget which will continue to deliver all of the services you have come to expect from your District Council while continuing to meet our core aims of tackling the climate emergency on a local level, providing affordable housing for residents who need it most, developing a vibrant and resilient local economy and improving community wellbeing.
The last two years have been extraordinarily difficult for everyone.
2022 is going to be a very exciting year for the Forest of Dean. We are pushing forward with our Levelling Up project which will see the redevelopment of Five Acres, we are working on a new Local Plan that will guide district development for the next 20 years and we will also be continuing with our bid to see the Forest of Dean formally designated as the special area we all know it to be. Above all we will be shouting the Forest's corner and making sure your voices are heard.
Thank you to all of our officers for the work they put in each year, and thank you to our residents for helping to make the Forest of Dean a great place to live, learn, do business and enjoy.
If you are interested in finding out more about how we spend the council tax we receive, please use these webpages to find out what we achieved last year and what we have planned for 2022/23.
Tim Gwilliam - Leader of Forest of Dean District Council